TWTWTW #6 Global, professionalism, people, research
Ageism, influence, #AIinPR, CIPR elections, mental health, agency life, return to the office.
Welcome to another week of That Was The Week That Was by me, Stuart Bruce, endeavouring to keep you up to date on the future of PR and communication. This week TWTWTW was easier to compile than usual as there just hasn't been as much that has caught my attention. Usually I have to spend time deciding what is good enough to include. This week it is everything I've squirrelled away! Maybe it's an end of August lull before we all get busy again in September?
Global
👴 Ageism | A lively discussion kicked off on Twitter after WPP CEO Mark Read did an interview with Campaign which included a quote from a comment he made to an analyst: "We have a very broad range of skills and if you look at our people – the average age of someone who works at WPP is less than 30 – they don't hark back to the 1980s, luckily." Predictably, for anyone except the totally out of touch Mr Read, this kicked off a storm of criticism calling out his stupidity. The revulsion wasn't at the statement that the average age was less than 30, but at his belief that older people are worthless as they hark back to previous decades. I've compiled a short Twitter collection of some of the discussion I had about it this weekend with amongst others the British Business Banks' Mary Whenman, Omnicom EMEA MD John O'Brien and Enero board member David Brain.
👑 Influence | I always look forward to the publication of PRovoke Media's (aka The Holmes Report) global list of the hundred most influential in-house communicators. There are always at least some whom I'm lucky enough to have worked for by providing either consultancy or training to them. What's great about the PRovoke list is it's not too US or Western Europe centric, although North America is still over half. The most striking thing about this year's list is that it has 44 new entrants. Many of these are people I'm not familiar with. One aspect I'd like to explore is ethnic diversity on the list. On a global list it's not as simple as looking at one country as what counts as 'diverse' is different in each country or region.
Professionalism
🤖 #AIinPR | The UK's Chartered Institute of Public Relations (CIPR) and the Canadian Public Relations Society (CPRS) published the Ethics Guide to Artificial Intelligence in PR. Its authors are Professor Anne Gregory and Jean Valin. I'm not going to go into detail here as I'm going to explore it in more detail later on my blog and podcast. Suffice to say it's well worth a read as it provides a guide to "practical ethical decision making within PR activities where AI is present or has taken over."
❌ Elections | Former CIPR president Sarah Hall has written a timely short article on the forthcoming elections for the next CIPR president. Because it's a three-year term they will actually hold office as president in 2022. I've been active in the CIPR (well IPR originally) since I was a student and a fully paid up member since 1989. This includes volunteering at a national level to serve on the council and board (2017-19). Volunteering is a huge time commitment, but well worth it if you want to be part of developing and securing the future of the public relations profession. I'm also a PRCA member and currently serve on its national council.
Random picture of Portland Bill as that's what Unsplash showed me when I searched for Bill Clinton - the only US president I've ever met. Photo by Nick Fewings on Unsplash.
People
🧠 Mental health | Communication and marketing innovator Dom Burch has written a brave and inspiring article about his personal mental health. Far too much of the discussion about mental health in the PR profession leaves me cold. Lots of data telling us it's an issue, but without putting it into context with other professions. Precious little practical advice I can relate to. Dom writes about how his batteries were running low and steps he's taken to recharge himself. It resonated with me as this year has been hard. I lost my Dad to cancer just before lockdown started, which coincided with all of my international training work also disappearing. It took a few months to motivate myself to get back on track, so I'm inspired by Dom's article and what he has done.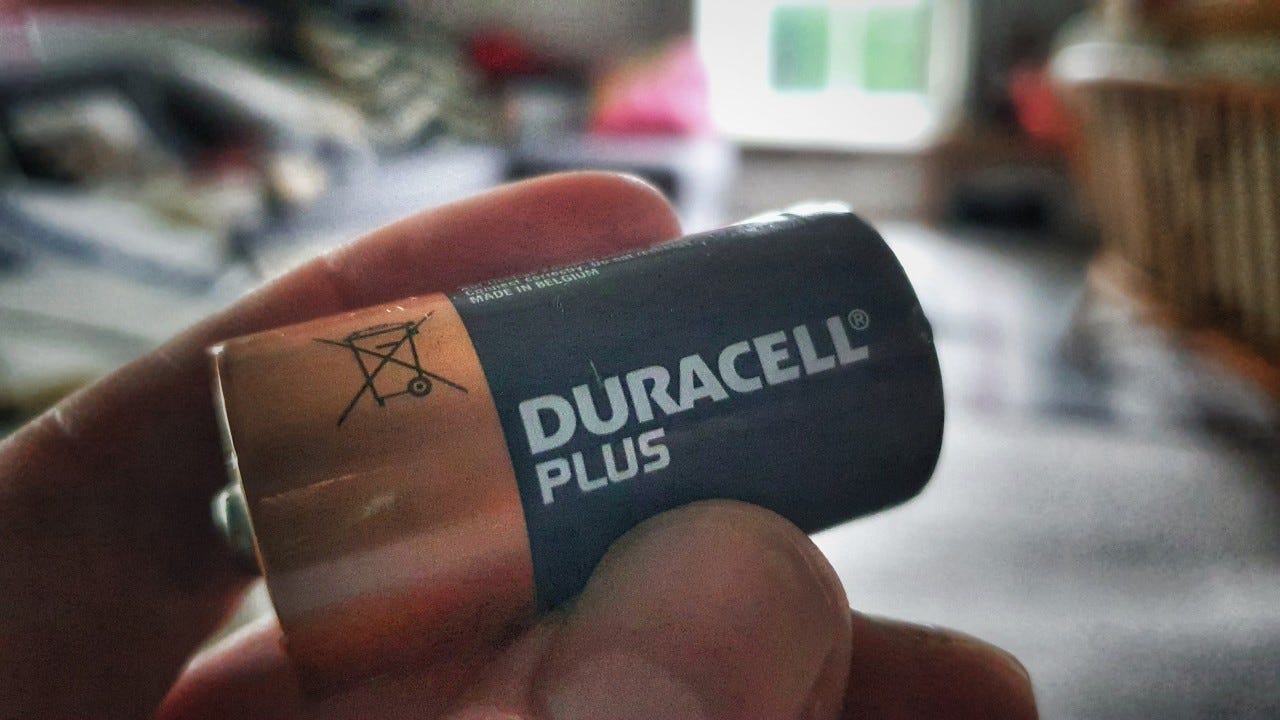 💶 Agency life | We see lots of articles about how to run a successful PR agency or succeed as an independent consultant, but a lot of them state the obvious or are a tad self-congratulatory. I'm acutely aware as I write that sentence that I have written 70% of a blog post that is potentially guilty of both those things. That's why it was so refreshing to read Andy Barr (using his Sunday name of Andrew) on 15 years of running an agency, mostly badly. He's telling porkies of course as in reality he must have run 10yetis pretty successfully to be still around and as he and his team have done some amazing work for fabulous clients over that time. Have a read of Andy's self-effacing piece and I guarantee you'll learn a thing or two and have a laugh. The perfect combination.
Research
📉 Return to the office | PRovoke Media has teamed up with the International Communications Consultancy Organisation (ICCO), the Asia-Pacific Association of Communication Directors (APACD) and research specialist Stickybeak to conduct some important research on how the global PR industry is adapting to this year's challenges, including remote working and returning to the office. You can do the survey here and see how Stickybeak's innovative chatbot approach to research works.
That Was The Week That Was
That's all for now folks apart from another 'pretty please' to subscribe now and to forward it to at least one other person and encourage them to subscribe.
You can also find me on Twitter, my PR Futurist blog and on LinkedIn.
I also publish, a very occasional, traditional newsletter where I keep friends, colleagues, former clients and training delegates etc up to date on what I'm up to. I mentioned it last week, but I didn't get round to finishing it so the [soft!] target is now later this week. It's cobbler's children syndrome. You've still got time to sign-up.