TWTWTW #11 | 🙏 PRmoment's Your PR Primer 🎂 Instagram is 10 year 🏡 Working from home 🚒 Crisis communication 🗞 Media 🥇 Best practice 🚀 Future of public relations
🍾 PRmoment 📷 Instagram is 10 🕵️‍♂️ Surveillance technology 🚧 Reputational risk 🎾 Fred Perry 🔎 Google 📰 Regional media 📚 No budget research ⬛ #BAMEover 👨‍🚀 Data and AI
Last week I started with an apology. I am doing the same this week as TWTWTW is a day late. The excellent reason why it's later is I've partnered with leading industry magazine PRmoment to publish a "new weekly feature that aims to give you a tour de force of public relations related stories."
🙏 PRmoment's Your PR Primer
🍾 PRmoment | Your PR Primer will appear on PRmoment every week, but it's still worth taking a look at both versions as there is some exclusive stories on both editions. I've been a fan of PRmoment since Ben Smith first launched it in 2009 and as I do a lot of work in India I'm also a fan of PRmoment.in. The reason I'm a fan is they focus on public relations practice and issues rather than just the ephemera of people and client moves. After you've read Your PR Primer I'd recommend you also read the Good and Bad PR column by Andy Barr's 10Yetis' team.
Make sure you subscribe to TWTWTW to see all the most important PR related stories.
✅ Professional news
🔋 CIPR president | I've nominated Rachel Roberts for CIPR president. As a former CIPR council member and CIPR board member for three years I've worked with many CIPR presidents and know what qualities are needed. This year there are two great candidates. I'm voting for Rachel Roberts because I believe she can deliver empowerment, engagement but above all for her entrepreneurial spirit. Like many organisations and businesses the CIPR faces huge challenges and I believe Rachel's entrepreneurial spirit is essential for it to flourish. I'm a huge advocate of the CIPR and have been a member for my whole career. But I think a fair criticism is it isn't agile or entrepreneurial and unless it gets its both of these things right will struggle. Her entrepreneurship runs throughout her career from big agencies like Grayling to her own successful Spotty Dog consultancy to in-house at Yell and Cancer Research. You can read more about Rachel's campaign here. #VoteRachel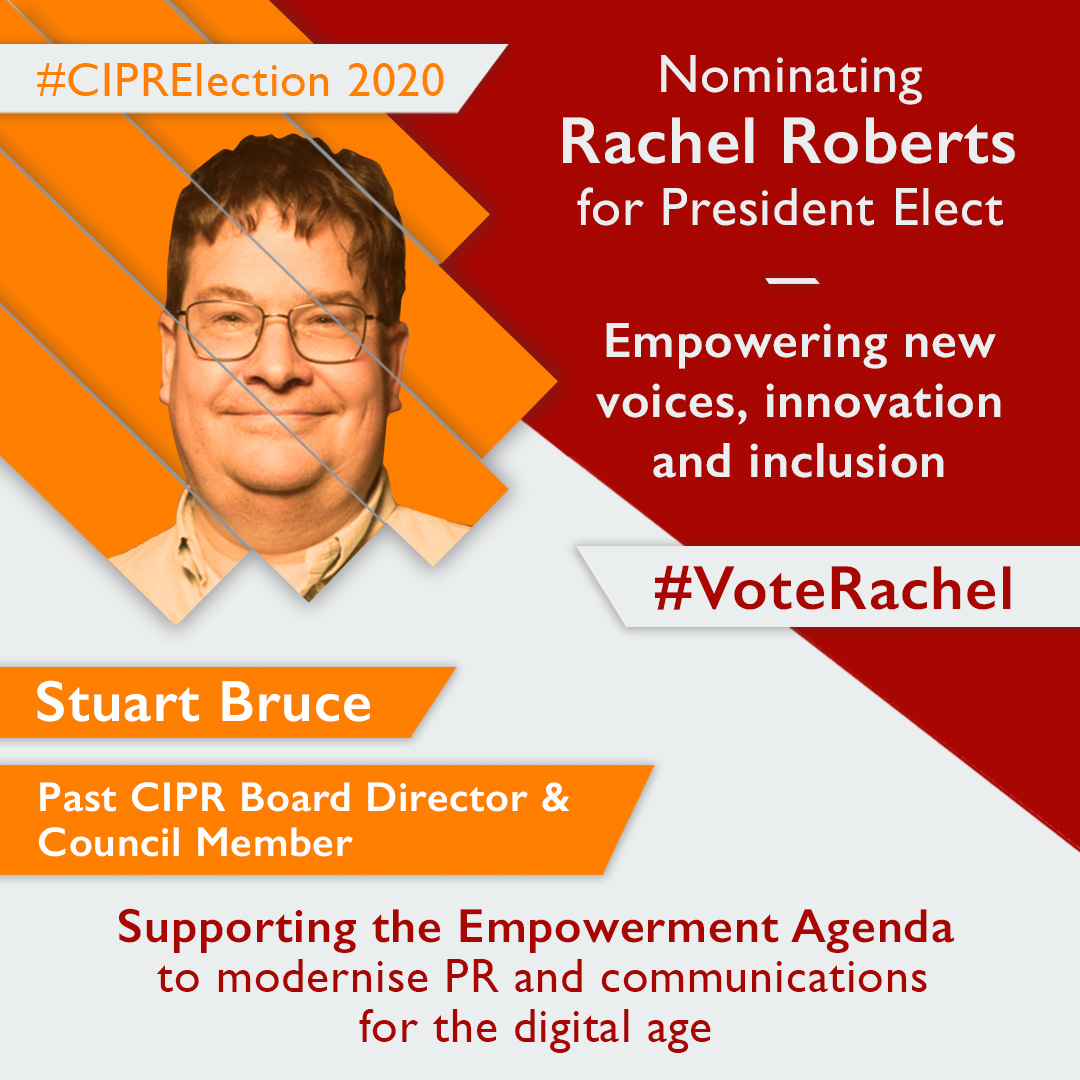 🧠 Mental health | Alastair Campbell was the guest on a special PRCA webinar on mental health. I can honestly say I it was one of the best webinars I've experienced during lockdown. Alastair was talking about his new book Living Better which is an account of his personal experience with depression as well as ideas you can use yourself. My wife has kindly bought me the book and I will be trying the jam jar.
🎂 Instagram is 10 years old
📷 Instagram's 10th birthday | On Tuesday 6 October Instagram celebrates its 10th birthday. Despite being iPhone only it gained one million user in its first two months. Today it has more than one billion users and its most followed user has more than 239 million followers. National Geographic is the most followed non-celebrity account with more than 145 million followers. My long read article looks at the growth and potential future for Instagram.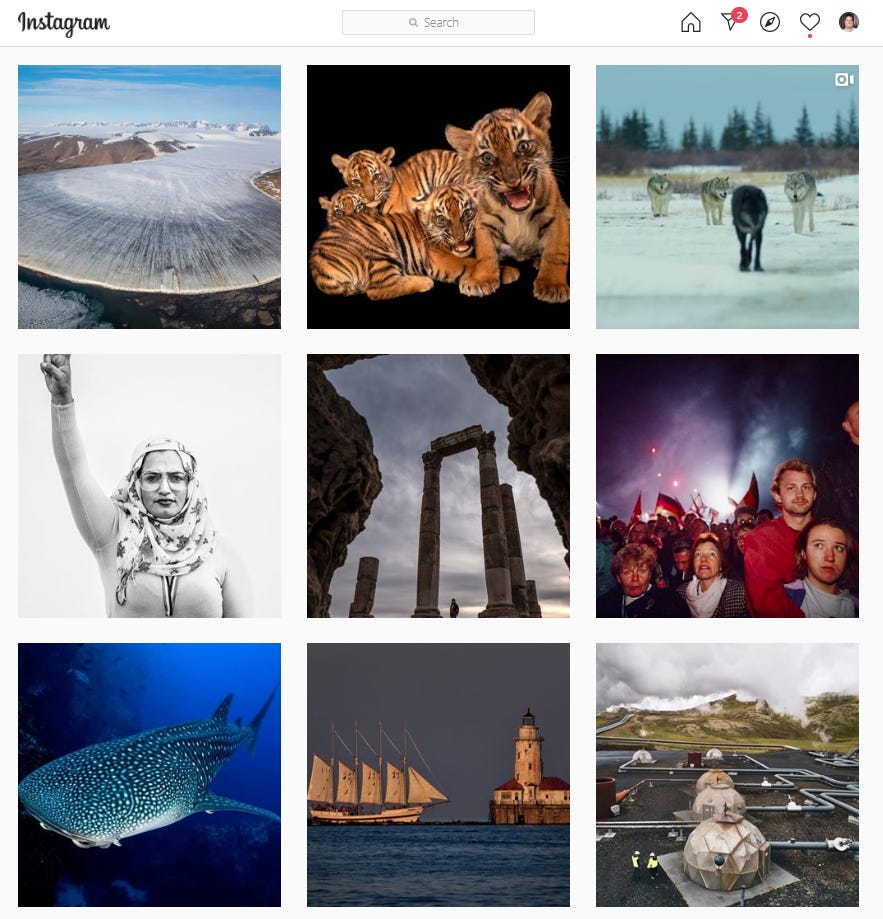 🏡 Working from home
🕵️‍♂️ Surveillance technology | Working from home has huge benefits for many workers, but there are also some alarming negative aspects such as employers that spy on their employees. The BBC reports on software that tracks "workers' hours, keystrokes, move movements and websites visited" and Sneek (even the company name is creepy) which "takes photos of workers through their laptop and uploads them for colleagues to see."
🚧 Reputational risk | Prospect trade union is at the forefront of looking at how new technology can be used ethically for the good of both employers and employees. It has published new research revealing how concerned workers are about surveilance technology. PR and communication professionals should be alert to the negative impact such technology will have on employee wellbeing and engagement as well as the huge reputational risk of using overly intrusive technology. Thanks to Andrew Pakes, director of communications and research at Prospect.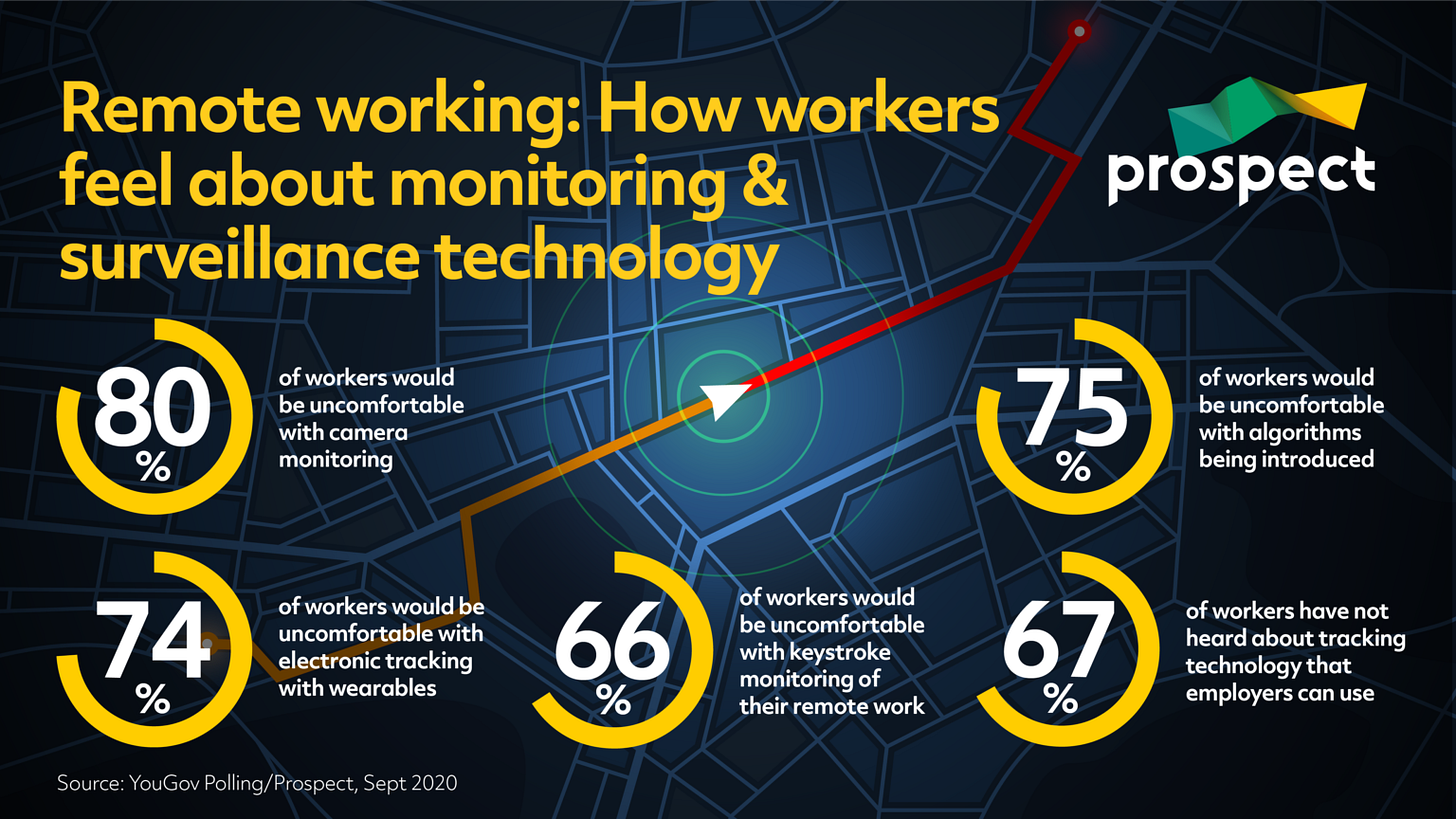 🚒 Crisis communication
🎾 Fred Perry | Fashion brand Fred Perry has withdrawn one of its iconic polo shirts after it was appropriated by the ''Proud Boys', a far-right group in the USA. I wasn't convinced this was the right thing to do as if an extremist group tries to appropriate your brand or products then a company with strong values would stand up to it rather than give in.
🗞 Media
🔎 Google | As advertisers plough their money into Google and Facebook traditional media has to compete with itself for a smaller slice of the cake. It's good new therefore that Google is 'giving' $1 billion to news publishers in six countries to "licence publishers' content for a new feature in Google News". This isn't an altruistic move by Google as it is facing increasing scrutiny by legislators. It has already had to pull back in one of the six markets because since the launch because the Australian Competition and Consumer Commission (ACCC) has pushed for Google to pay royalties to all publishers, not just the chosen ones in its News Showcase programme. [Disclaimer: Google is a former client].
📰 Regional media | I'm a huge fan of regional media as local newspapers and broadcasters play a vital role in society. The Ayr Advertiser wins my award for the best headline of the week with the startling news that a Turnberry hotelier test positive for conronavirus.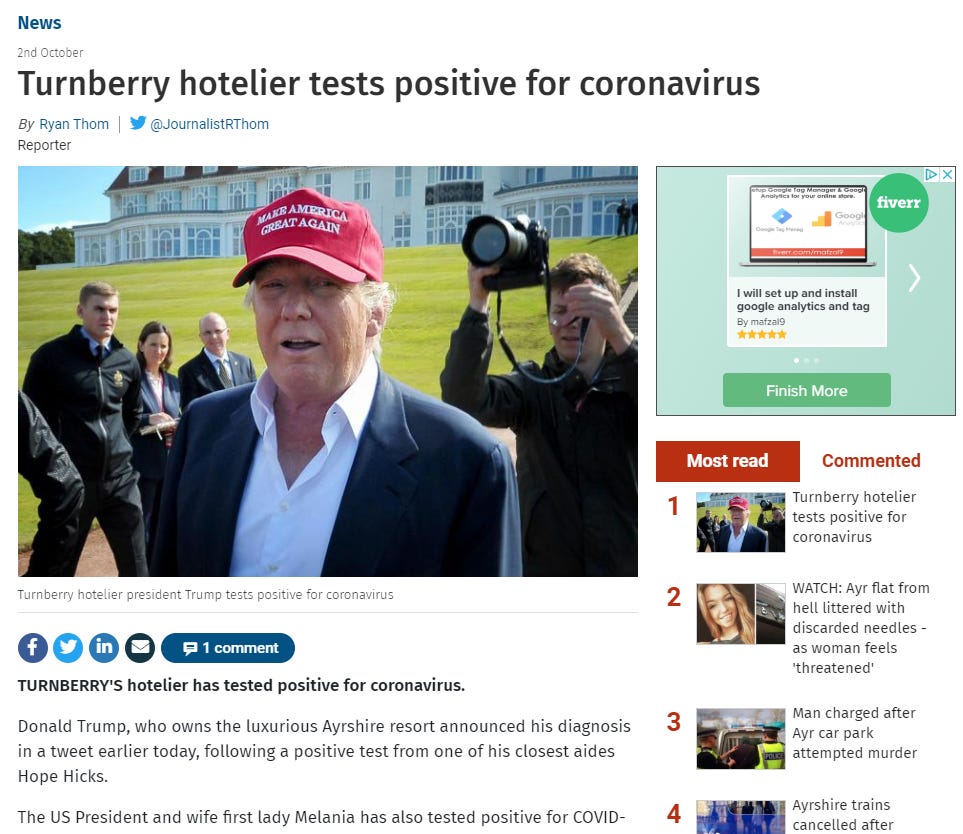 🥇 Best practice
📚 Research on no budget | Too many PR people are obsessed with using 'measurement' to prove the value of their work. What they should do is put their effort into the other end by doing more research and getting better insight at the start. Better understanding means they plan the work better and therefore get better results. However, research can be expensive so this is a fantastic (long read) article by Pearson Insight on how to do research with no budget (although it still takes time and brainpower). Spotted by measurement and evaluation whizz Steph Bridgman.
⬛ #BAMEover | There is an ongoing, and often heated, debate about the use of the term BAME and other terminology to describe communities. As a white male I've thought about it deeply, but don't feel it's my role to decide. Inc Arts UK has conducted extensive research amongst those communities to find out what they think and has published #BAMEover - A statement for the UK. It concludes that neither BAME or 'people of colour' are appropriate for the UK. The statement is an important resource to help PR and communication professionals review how their organisations describe communities. Since I shared this it has caused some heated debate, particularly amongst fans of the 'people of colour'. I was alerted to the report by Alison Lowe, CEO of Touchstone who is someone I respect and take guidance from on this issue.
🚀 Future of public relations
👨‍🚀 Data and AI | I first met my friend Sujit Patil years ago on a business trip to India when he attended one of my masterclasses on the Future of PR and Communication. He's VP and Head of Corporate Brand and Communication at Godrej and consistently in PRvoke's Influence 100 list of the world's most important and influential in-house communication professionals. Godrej is an amazing £4bn turnover Indian conglomerate doing everything from aerospace and IT infrastructure to shampoo and animal feed. He's written a thoughtful article on how PR will become more data and AI driven.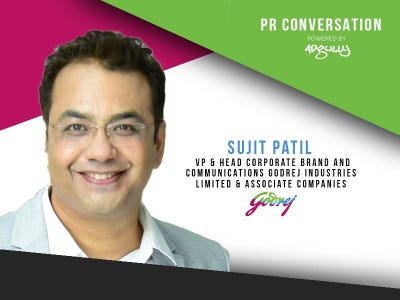 That Was The Week That Was
It's a wrap for TWTWTW. If you're reading this on the web or it has been forwarded to you then please subscribe by adding your email below or by adding the RSS feed in your news reader.
You can also find me on Twitter, my PR Futurist blog and on LinkedIn as well as other platforms.