#3 TWTWTW | Thinking, measurement, tools
PR, marketing, analytics, customer journeys, video, LinkedIn
Thinking
🧠 PR | Is PR dead, the future of PR, who should PR report to and PR's relationship to marketing have been debated for longer than I've been in PR. The debate has kicked off again in the last couple of weeks so I did a #longread blog where I thought out loud on the issue. One thing that occurred to me after I'd written it is the irony of the fact that the people who say it doesn't matter and we should focus on the work are the same ones who talk about it the most 😊.
👂 Marketing | Meanwhile over at Think with Google they've been pondering on the role of the chief marketing officer (CMO) and asking if it is "facing existential threat". Google spoke to 30 board members from Fortune 1000 and asked them to talk anonymously about the marketing role. This resulted in 1,300 minutes of audio and more than 100,000 words. Google used a 'topic modelling algorithm', followed by human analysis, to distil it into a single paragraph. It's not only a fascinating study but the way Google has presented it is excellent. [Disclaimer: Google is a recent client].
Measurement
📏 Analytics | BusinessWire has published a great article on how to track inbound traffic from a press [news] release. It includes a great explanation of what UTM links are and how to use them. UTM is the text you sometimes see at the end of a link (URL). The UTM code lets you track the source of the traffic to your website. When I run PR courses I'm constantly dismayed that many delegates share links but don't even know what UTM tracking is. Thanks to Serena Erlich, who has been a smart thinker in PR and comms ever since I 'met' her on PR email lists back in the day (the forerunner of today's social networks).
💻 Journeys | A double-helping of Think with Google this week as I've also been reading the latest thinking about consumer behaviour. In short, it's messy. No shit Sherlock. It shows what we already know - people make decisions in complex ways and the idea of a simple 'funnel' doesn't reflect reality. What's interesting about this study is although it is about 'consumers' it is also helpful for thinking about how people make other decisions so is just as relevant to corporate communication and public affairs as it is consumer marketing and brands. [Disclaimer: Google is a recent client].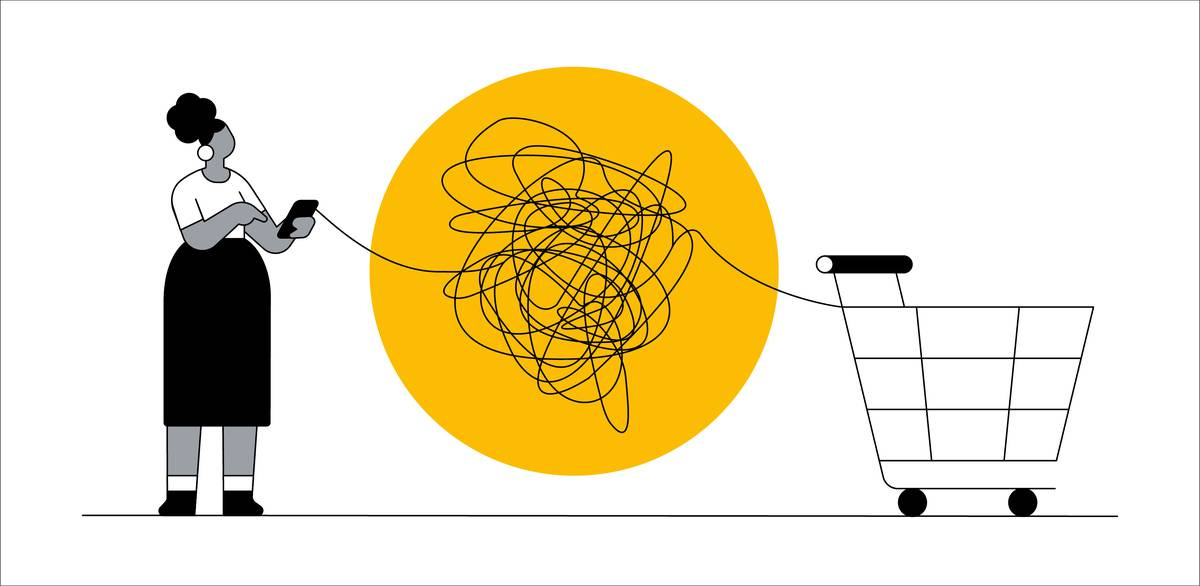 Tools
📹 Video | Kapwing is a video and GIF editing platform. Most of its features are available on the free plan which is accessible just by signing in (which unfortunately forces you to use Google or Facebook and doesn't have an email option which is always my choice). As well as the main Studio tool it has lots of specialist tools such as: cropping, rotating and resizing GIFs; stop motion maker; remove background from images and subtitle. The main restriction in the free plan is that your projects are public, although I couldn't actually see other projects I can't mark mine as private without a professional account. The free plan also only lets you edit and store content for seven days. Upgrading to the $20 a month plan gets you storage and other features such as longer 40-minute videos and ability to download SRT files (subtitle data). It's worth noting Kapwing also has a great blog with lots of how-to articles such as how to add captions to TikTok videos and how to add music to your Byte videos (if you're falling for Trump's conspiracy theories about Chinese apps and want to switch).
🙈 LinkedIn | I'm a longterm fan of LinkedIn and since its acquisition, by Microsoft, it has only grown in importance as a professional networking resource. One challenge to using it effectively is it can be difficult to work out which posts, articles and videos are working best. LinkedIn is notorious for having an extremely restricted set of APIs which make it much harder to work with LinkedIn than it should be. Shield is a new tool that uses what APIs are available to provide a dashboard enabling you to see and analyse most of the key LinkedIn analytics in one place. It's a paid-for tool and I'm currently having a play with the trial to work out if it is a tool I will recommend to clients and delegates on my Successful LinkedIn for PR Professionals courses.
Bye for now
That's it for another week. If you aren't already then please subscribe now so you don't miss next week's issue.
You can also find me on Twitter, my PR Futurist blog and on LinkedIn.